Invite by Professor Markku Kulmala, 6th of May 2016:
Dear all,
The 20th Air Ions, Clusters and Atmospheric Aerosols Workshop (with original name the Finnish-Estonian Air Ion and Aerosol Workshop) will be held 23.-25.8.2016 in Hyytiälä, Finland. The traditional ion workshop is held together with the ion spectrometer user meeting (Airel Ltd.) and the PSM user meeting (Particle Size Magnifier, Airmodus Oy). You are warmly welcome to attend the meeting, please mark it to your calendar.
The workshop brings together researchers working with atmospheric clusters and ions and particularly the users of ion and mass spectrometers and particle counters. It also provides a forum for knowledge exchange on trace gases, clusters and nanoparticles. The goals of the workshop include development of theory and measurements techniques, user recommendations on instrument operation, calibrations and maintenance, scientific discussions on user selected topics and future experiments.
Please let Jenni Kontkanen (jenni.kontkanen(at)helsinki.fi) and Juha Kangasluoma (juha.kangasluoma(at)helsinki.fi) know by 2.6.2016, if you would like to participate. Also, let us know which scientific topics you would like to discuss.
Best wishes,
Markku Kulmala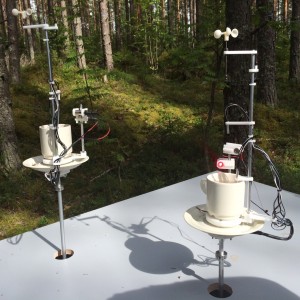 Art in Hyytiälä by Agnes Meyer-Brandis
(photo by T. Jokinen)