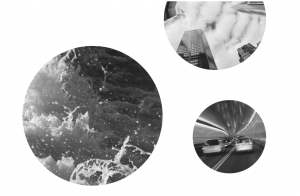 UltrafineParticles * AmbientAerosol * UFP * ParticleNumberConcentration * YourResearch
Ambient ultrafine particles: evidence for policy makers
Lidia Morawska has co-ordinated a 'Thinking outside the box' team that made the remarkable effort of collecting the current state of knowledge of exposure, toxicology, epidemiology and regulations related to ultrafine particles into one White Paper. Several distinguished scientist participated: Flemming R. Cassee coordinated the toxicology team, Lidia Morawska the exposure team and Annette Peters the epidemiology team.
The White Paper addresses e.g. the sources of ambient ultrafine particles, both outdoors and indoors, observed concentrations, and measurement methods. It discusses the reasoning of complimenting PM2.5 and PM10 measurements with measurements of ultrafine particle (UFP) number concentrations, and for example how exposure relates to internal dose—as well as many other interesting and important aspects.
The White paper is published on the European Federation of Clean Air and Environmental Protection Associations (EFCA) website: Ambient ultrafine Particles: evidence for policy makers
Lidia Morawska addressed the subject in her presentation at the 7th International Symposium on Ultrafine Particles, Air Quality and Climate (2019), last May in Brussels. The presentation can be downloaded from the KIT Library (direct download link):
Thinking outside the box: how to use the existing science on ultrafine particles to protect against them?
Presentation abstract: https://publikationen.bibliothek.kit.edu/1000096836
We wish you good reading!
P.s. Airmodus has not contributed to the work in any way—we just think this White Paper is worth all the advertisement it can get. The small thing we can do is to share this news out of gratitude to the Thinking outside the box team…we hope the white paper will be as useful information package to you as it is for us.

To subscribe to the Airmodus Newsletter, simply email info@airmodus.com